August 22, 2023
King County explores downtown revamp options, like moving jail to Sodo


The Seatle Times takes an in-depth look at the Civic Campus Initiative through the lens of the Initiative's Community Advisory Group.
March 7, 2023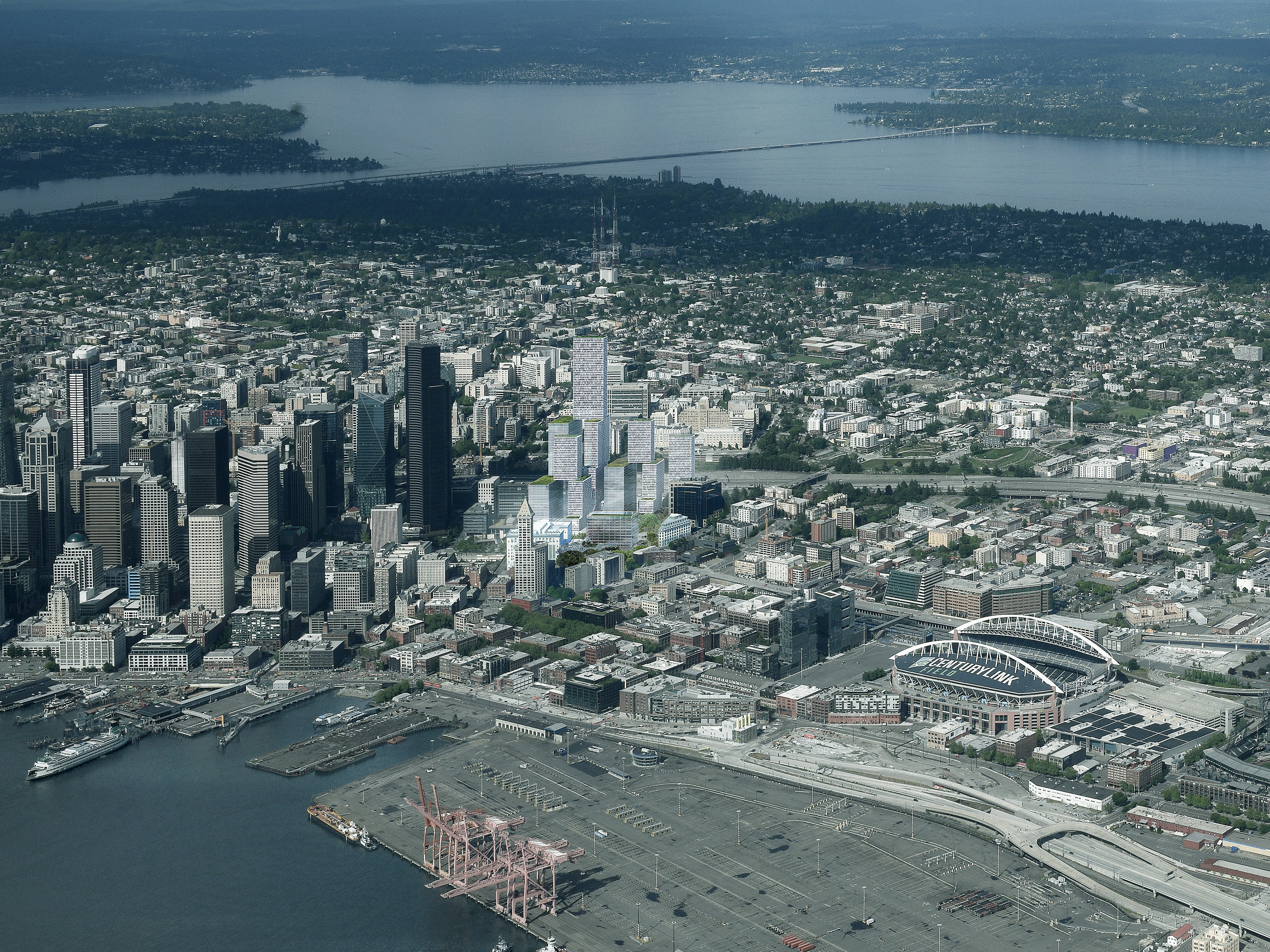 King County Executive Dow Constantine launches the Civic Campus Initiative


Today, King County Executive Dow Constantine launched the Civic Campus Initiative to reimagine the County's downtown facilities.
February 9, 2023
Northwest Studio selected for the Wenatchee Target Area Master Plan.


Over the coming year, Northwest Studio will work with the City of Wenatchee to develop a master plan for the enhancement and redevelopment of a Target Area in the downtown core. The plan will identify opportunity areas, and outline a prioritization list of improvements to support business and economic expansion activity, safety, aesthetics, infrastructure allocation and utilization, and continued economic revival.
September 30, 2022
Site Visit to the San Juan Islands.


While working on projects in the San Juan Islands, it is important to experience arrival to sites directly by boat. Rather than arriving by ferry and then driving to each site, landing on a dock or shoreline changes the frame of reference and allows us to better understand each project's relationship to the water.
August 8, 2022
Saba Rostami-Shirazi joins Northwest Studio.

We are pleased to welcome Saba Rostami-Shirazi to Northwest Studio.
Born in Houston, TX, and raised in Shiraz, Iran,
Saba comes to our practice as a graduate the University of Arkansas Fay Jones School of Design. With a Bachelor of Architecture and a Master of Design Studies focused in Resiliency Design, Saba brings
a focus on resilient built environments that respect the specificity of their site, environment, culture, and people. And, Saba raises the count, we now have to two Arkansas Alumni at Northwest Studio!
March 3, 2022
Northwest Studio selected to design a new 5-acre urban development in Renton, Washington.


Northwest Studio has been engaged by a long-standing client on another wonderful opportunity to design new community housing and open spaces in the Benson Hill neighborhood of Renton Washington.
February 1, 2022
Northwest Studio moves to Capitol Hill!

We've moved to a great building in the Capitol Hill neighborhood. Our new space is located at the corner of 12th Ave and E Pike Street, right above two iconic Seattle institutions, Dark Age Tattoo and Wall of Sound.
1205 E Pike Street
2F
Seattle, WA 98122
January 22, 2022
Northwest Studio selected to co-design 24 townhuoses in the Bel-Red Corridor.


Northwest Studio has been invited by a former alumnus to team with them in the design of new residential townhouses in a soon-to-be transit rich neighborhood in Bellevue, Washington.
January 17, 2022
Northwest Studio-designed pavilion helps The Spring District achieve LEED ND certification.
In September of 2021, the Spring District Hub's 400+ bikes, commuter locker and shower facilities played a role in helping Bellevue's Spring District neighborhood to officially become the second Puget Sound area project to achieve USGBC LEED ND certification.
January 5, 2022
A new residence in the San Juan Islands.


Northwest Studio has been retained to design a new residence, artists studio, and various outbuildings on a beautiful site that overlooks the shoreline on Orcas Island.



November 18, 2021
Sweeny Blocks pass Design Review.
Our design collaboration in the West Seattle Triangle, adjacent to the future
Sound Transit Avalon Light Rail Station︎︎︎,
received
Design Review approval today︎︎︎
. The project includes two city blocks flanking a redesigned streetscape that connects high quality public space to the future Avalon Light Rail Station, a network of hillclimbs and landscaped courtyards, over 500 units of housing, along with new retail and commercial spaces for local businesses
.
October 17, 2021

Cattle disturbance resets Clark Fork LiDAR targets.

The site of the former Smurfit Stone / Frenchtown Mill, 11 miles West of Missoula Montana, was flown for LiDAR scanning on schedule, after engineers on the ground drove the 5,000-acre site to reset and tie mapping targets that were displaced... by a herd of grazing cattle.
September 21, 2021

ULI publishes the TAP report for the Everett Station District TOD.
With the long-awaited arrival of regional light rail transit and the construction of an Everett Station, the City of Everett and its partners face a need to secure the best outcome for the city and plan for transit-oriented development (TOD) in the Everett Station District.
Our study for Housing Hope, through funding from the Washington State Department of Commerce and J.P. Morgan Chase Foundation, focused on master planning opportunities for publicly-owned properties in the station neighborhood to meet the City's and region's needs. As part of the study, the
Urban Land Institute Northwest︎︎︎
convened a Technical Assistance Panel (TAP) to provide. The Panel published a series of overarching recommendations that parallel our work with Housing Hope and the Everett Station District Alliance.
September 9, 2021

Spring District Pavilion receives Certificate of Occupancy.

The Spring District Pavilion has received a Certificate of Occupancy. Achieving this milestone, the Pavilion implements key urban design and placemaking goals of the Bel- Red Subarea Plan and the Spring District Master Development Plan. The project is designed to become a hub of activity for the emerging Spring District neighborhood, and a waypoint for transit riders and cyclists.
June 17, 2021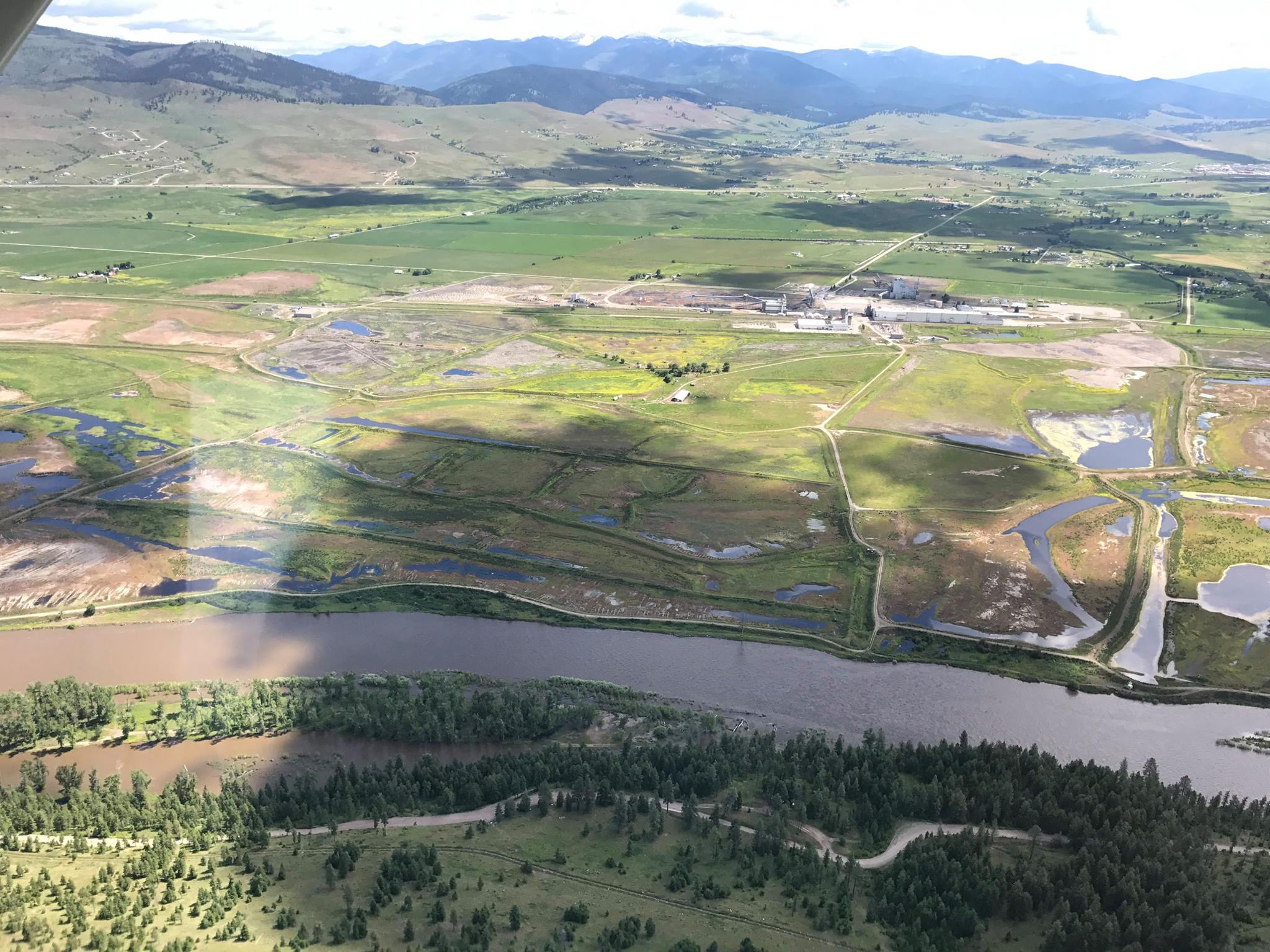 US EPA meetings on-site for the Northwest Studio-led Clark Fork Masterplan in Missoula Montana.

With the public comment period now open for the draft Risk Assessments, Northwest Studio convened onsite with the US EPA and Montana DEQ to review the progress of investigative activities in coordination with master planning studies for the site.
News January 2021 - January 2016 Archived.