Spring District Hub
Spring District, Bellevue, WA

Transit Facilities, Neighborhood Amenities, Public Space, Core & Shell, Commercial



The Spring District, in Bellevue, Washington, used to be a 36-acre warehouse and distribution center. Grey metal warehouses with blocks-and-blocks of covered loading docks and wide unmarked asphalt service roads. It was utilitarian and sensible. It was a distinctly American vernacular.

Today, warehouses are giving way to apartments, offices, and technology labs, and the expansive service roads are becoming a variegated network of new streets and public spaces. Within this enormous urban landscape we were asked to create a tiny workhorse of a building for vital programs. Commuter bicycle facilities, transit operator facilities, commercial and retail spaces, restaurant spaces, and a public open space needed to fit into two-stories on one small and eccentrically shaped site located at the most visible threshold to the district.

We brought these very different programs together into a design that draws from the warehouse district's history of unapologetically rational forms and simple, durable, materials to bridge the vernacular of a past era with the emerging identity of a new and growing neighborhood.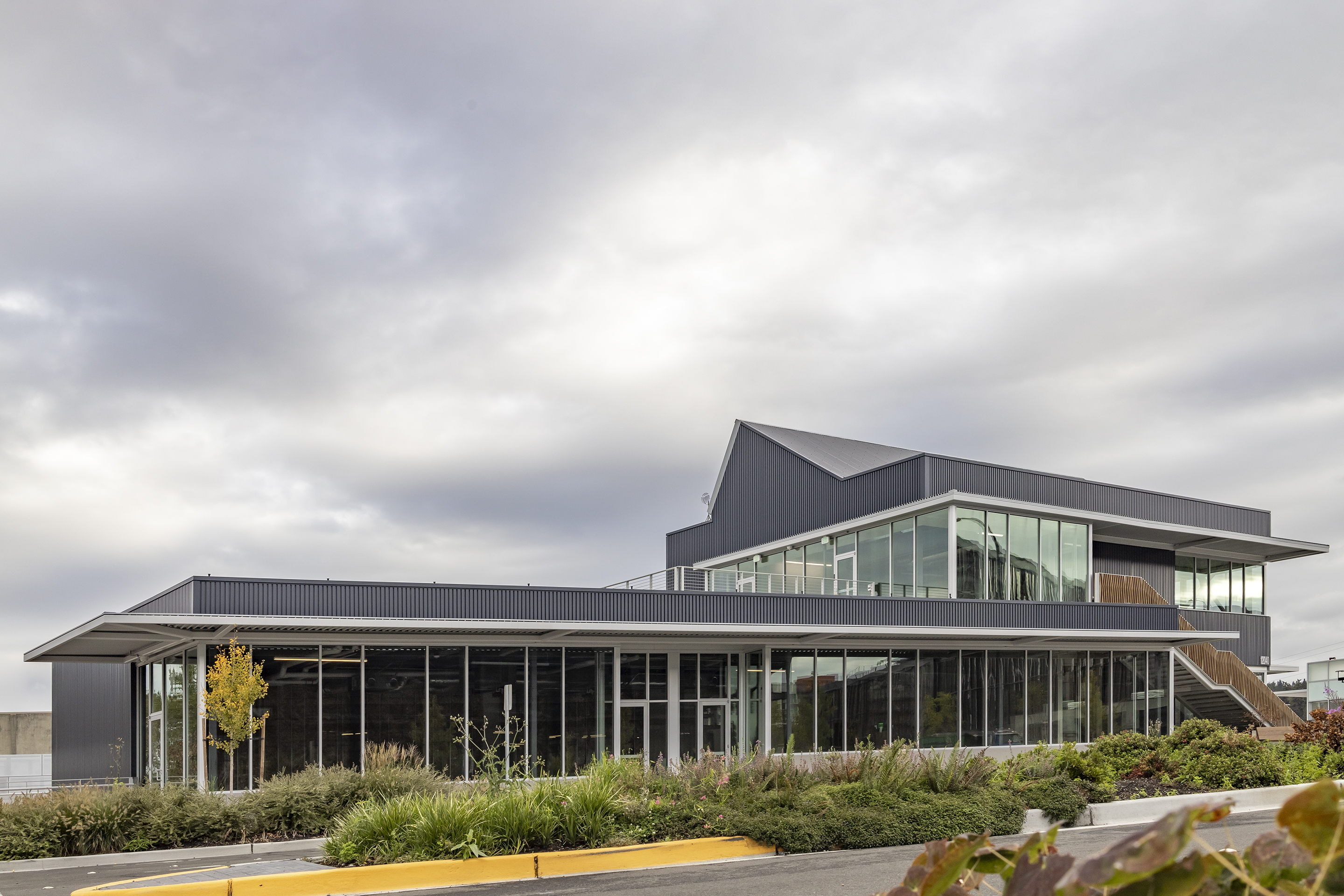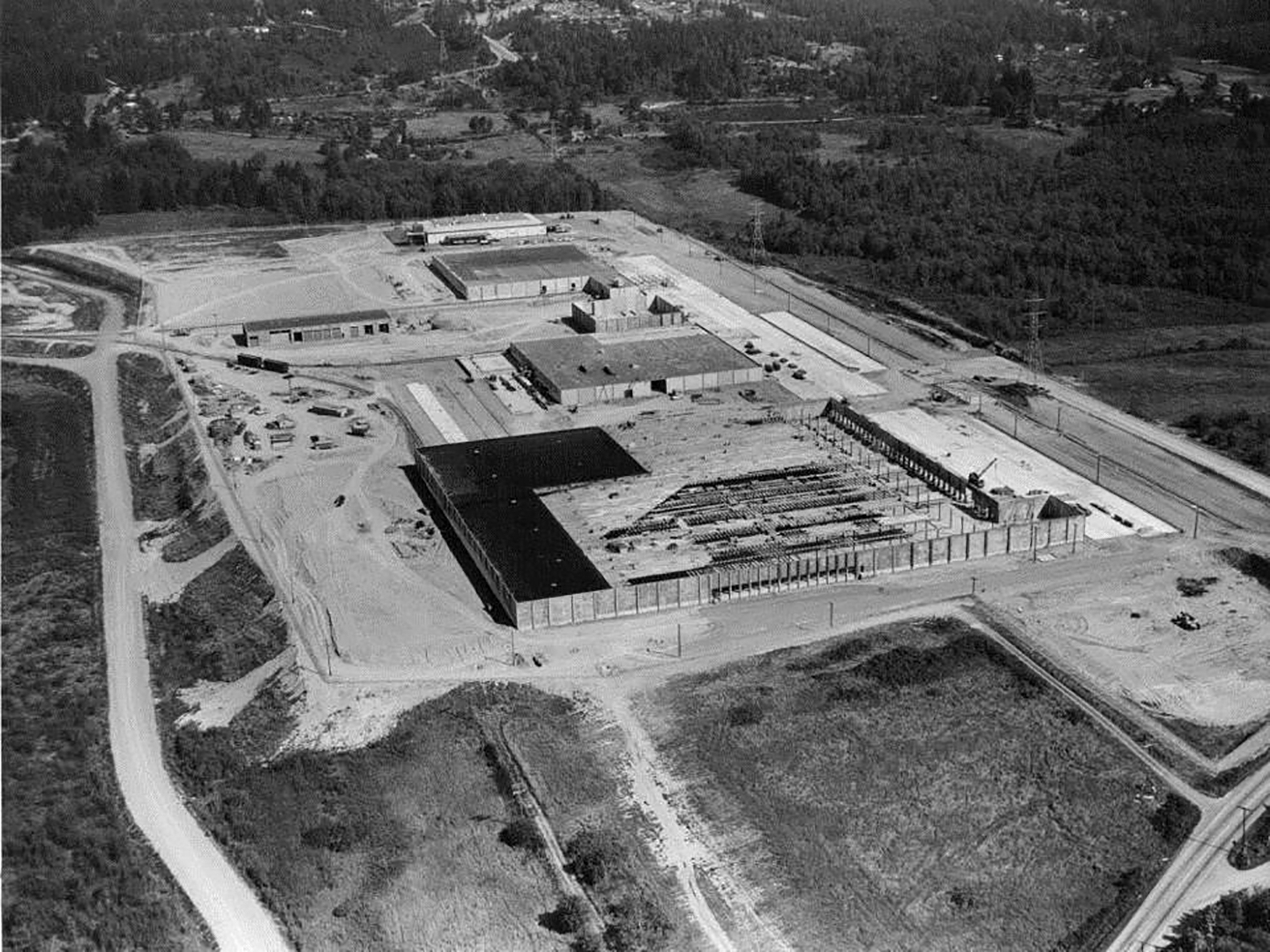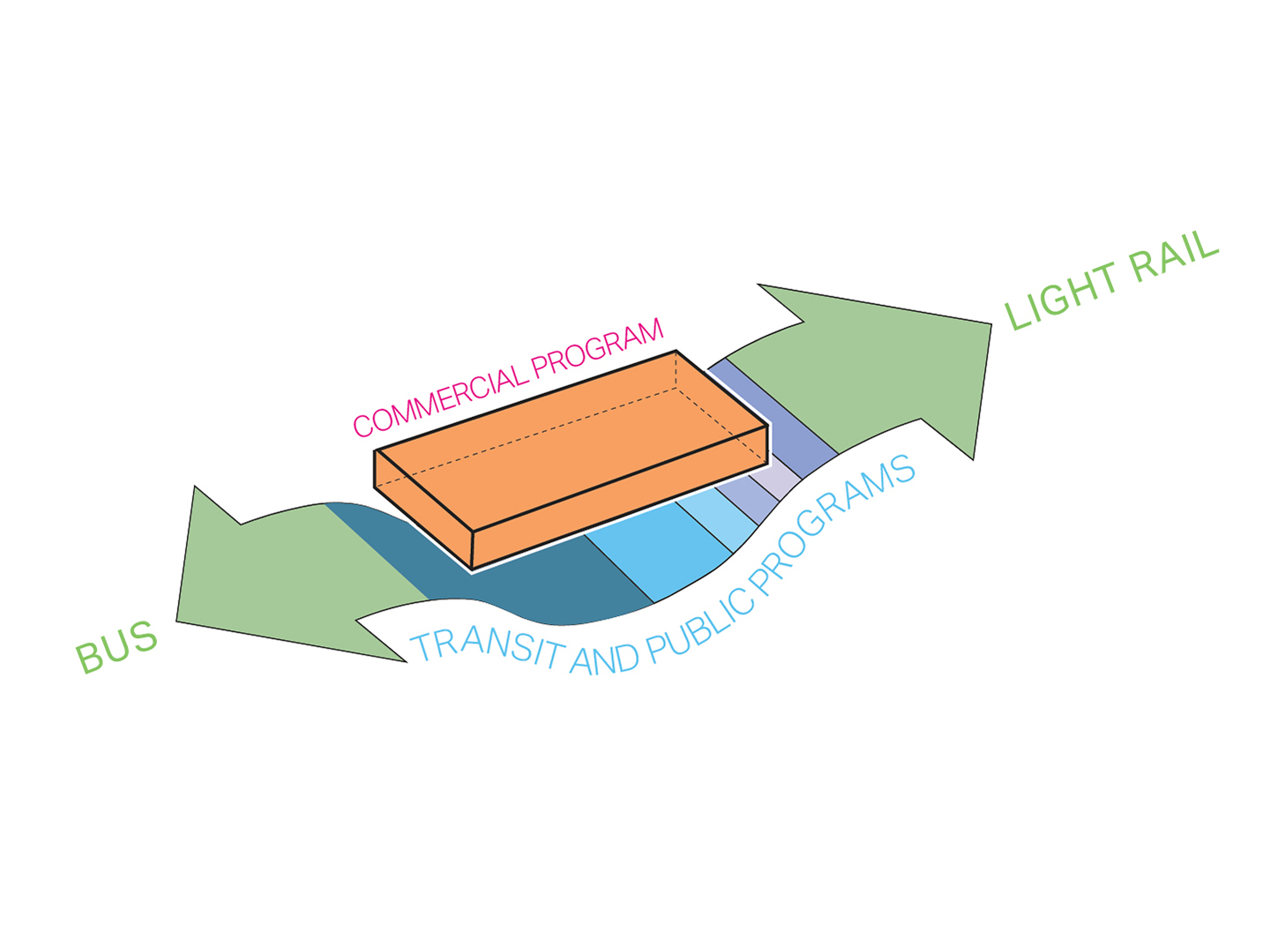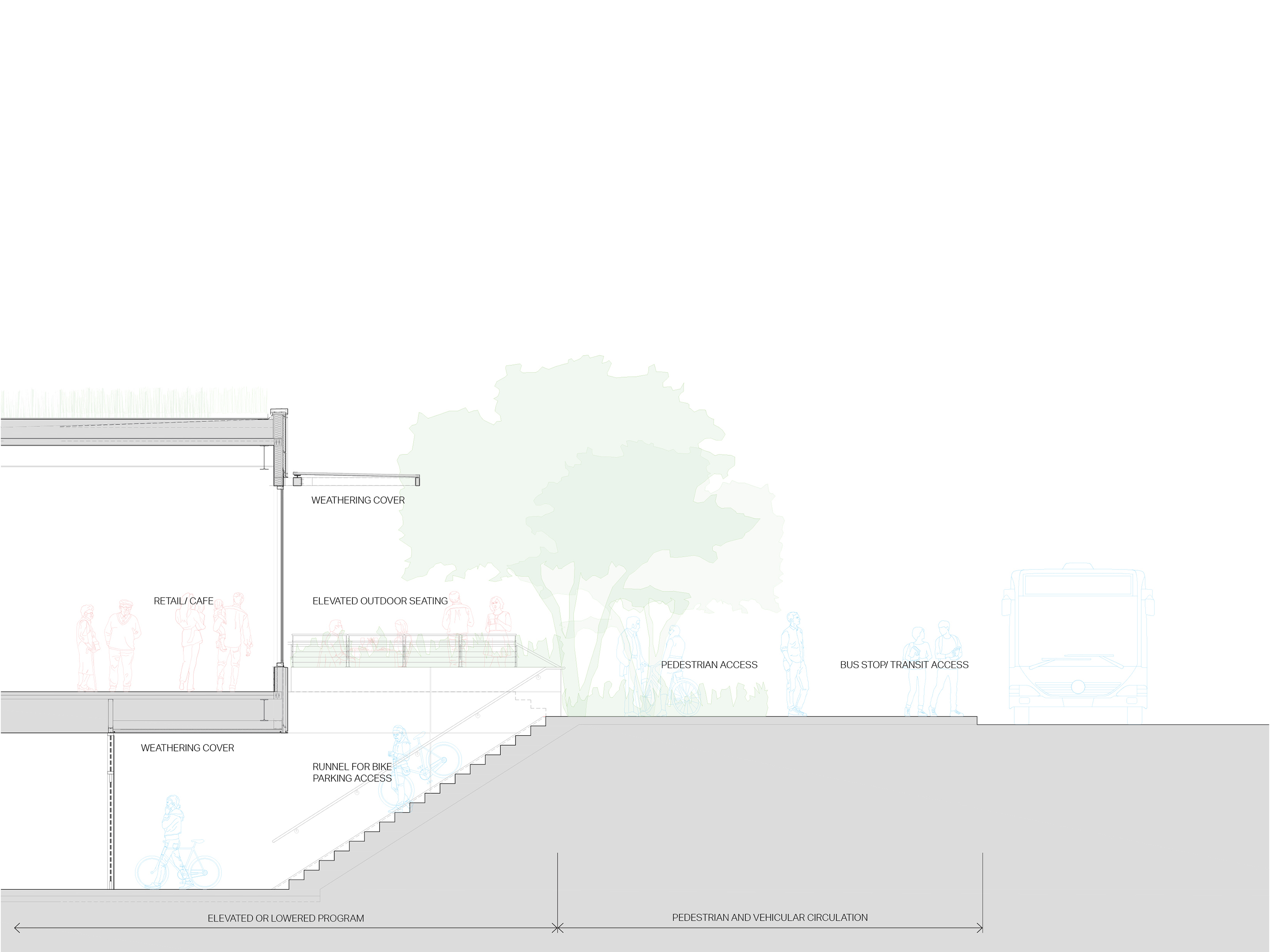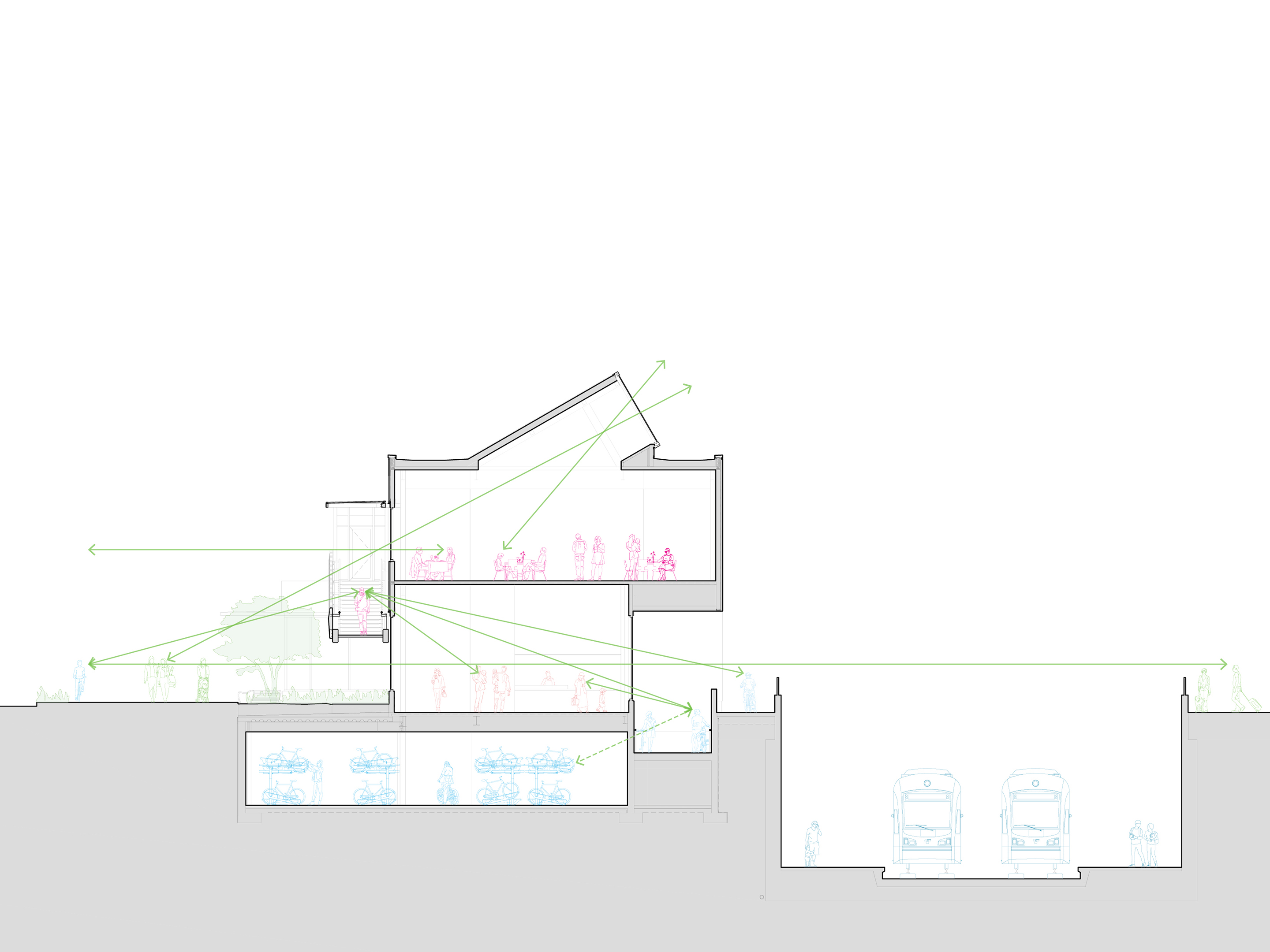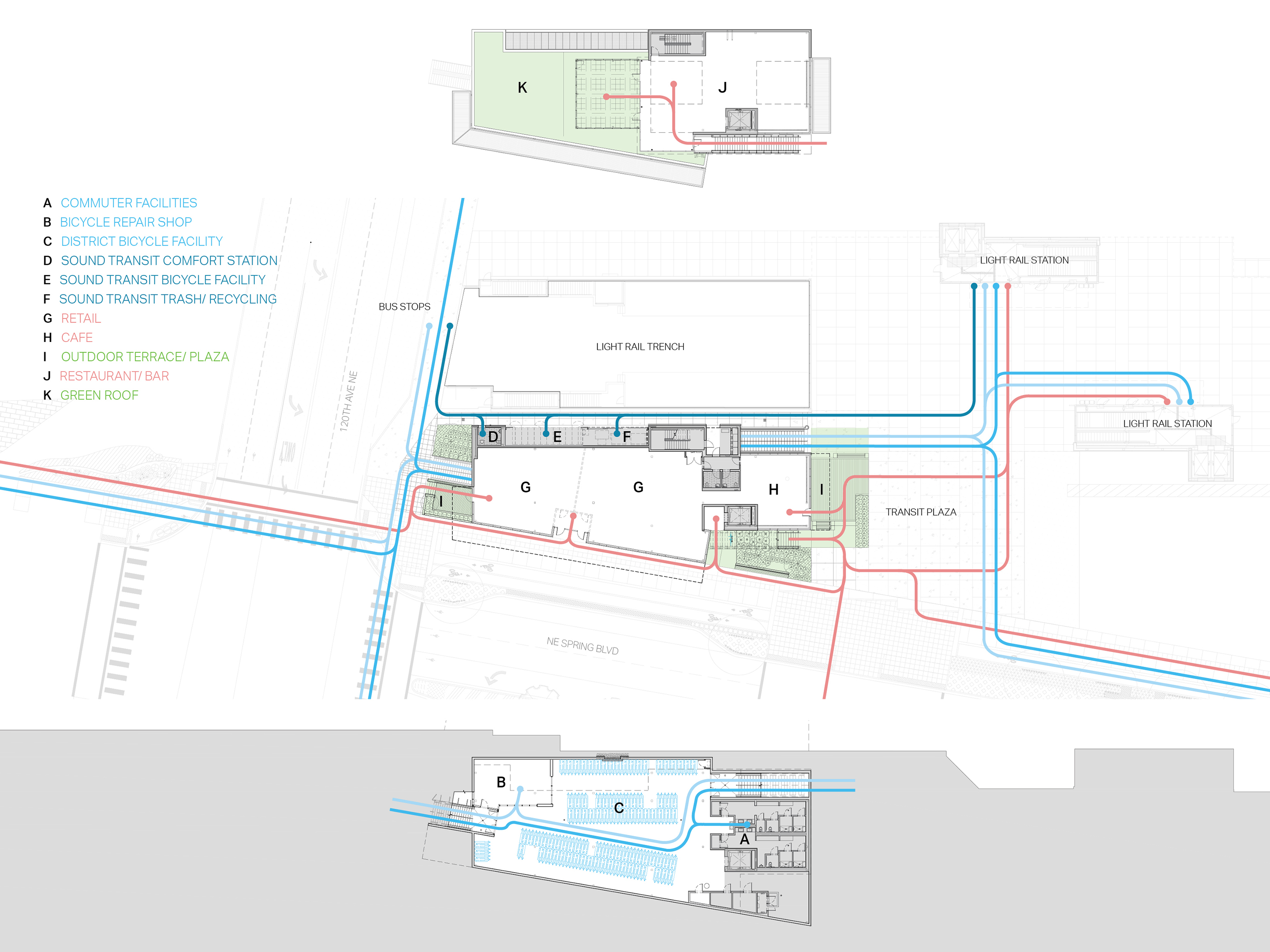 The Spring District Hub is a commuter transit facility, with parking for over 450 bikes, a bike repair shop, and end-of-trip locker and showers. It is a transit employee amenity and service node, with a place for rest and relief, parking for employee bicycles, and facilities for station maintenance and upkeep. And it is a core and shell designed for the small grab-and-go grocer, sidewalk cafes, and rooftop restaurants or bars. The brief required squeezing 16,000 gsf of grade-related programs for diverse user groups and 8,600 gsf of landscapes onto an 11,000 gsf site. The project responded by creating a second ground plane, interwoven with public programs, connecting the new light rail station to the west with critical bus transfers to the east. That single move makes bicycles and transit easier to use, and that can have a big environmental impact. The project brings over three square miles of the Bel-Red corridor within easy reach, without the need for a car. And since each commuter that shifts from car to bike nets a reduction of 1.1 metric tons of CO2e per year, the project enables the removal of 495 metric tons of CO2e annually from the Bel-Red corridor, serving the region beyond its district.

From the adjacent light rail station and from the adjoining bus stop, the Spring District Hub is an identifiable figure in the urban landscape, working to use a very small site to shape wayfinding for transit and an identity for a very large neighborhood. The design leveraged fundamental elements from the district's history, from weathering cover to durable materials, and reprogrammed those elements with the contemporary requirement of the project's brief to enable public life more times of the day, more days of the week, and more seasons of the year. It is a framework that is designed to accept change as the Spring District continues to grow.

In September of 2021, Bellevue's Spring District neighborhood became the second Puget Sound area project to achieve the USGBC's LEED ND certification. The Spring District Hub was an integral component in meeting the District's requirements.