West Seattle Public Realm
Seattle, WA

Over the course of nearly a century, the Sweeney Family's Alki Lumber business has served as an anchor for the West Seattle community. With six blocks of land holdings comprising nearly 4 acres along 36th Ave SW, and adjacent to Sound Transit's future Avalon Station, the family engaged Northwest Studio to develop a comprehensive strategy for redevelopment in a way that honors the family's commercial history while looking forward to the next century of growth and evolution.

Two early phase sites will catalyze a new community core along 36th Ave SW, creating a neighborhood anchor for current and future residents, for commuters, and visitors.

The public realm reflects this community-focused planning and the level of investment required to create a truly unique place. Utilizing the street's extraordinary wide right-of-way, deep building overhangs, and wide boardwalks promote an active and welcoming pedestrian experience in all of the Pacific Northwest's peculiar weather conditions - establishing an urban design prototype that can be constructed, tested, and then extended across the two northerly blocks in the West Seattle Triangle.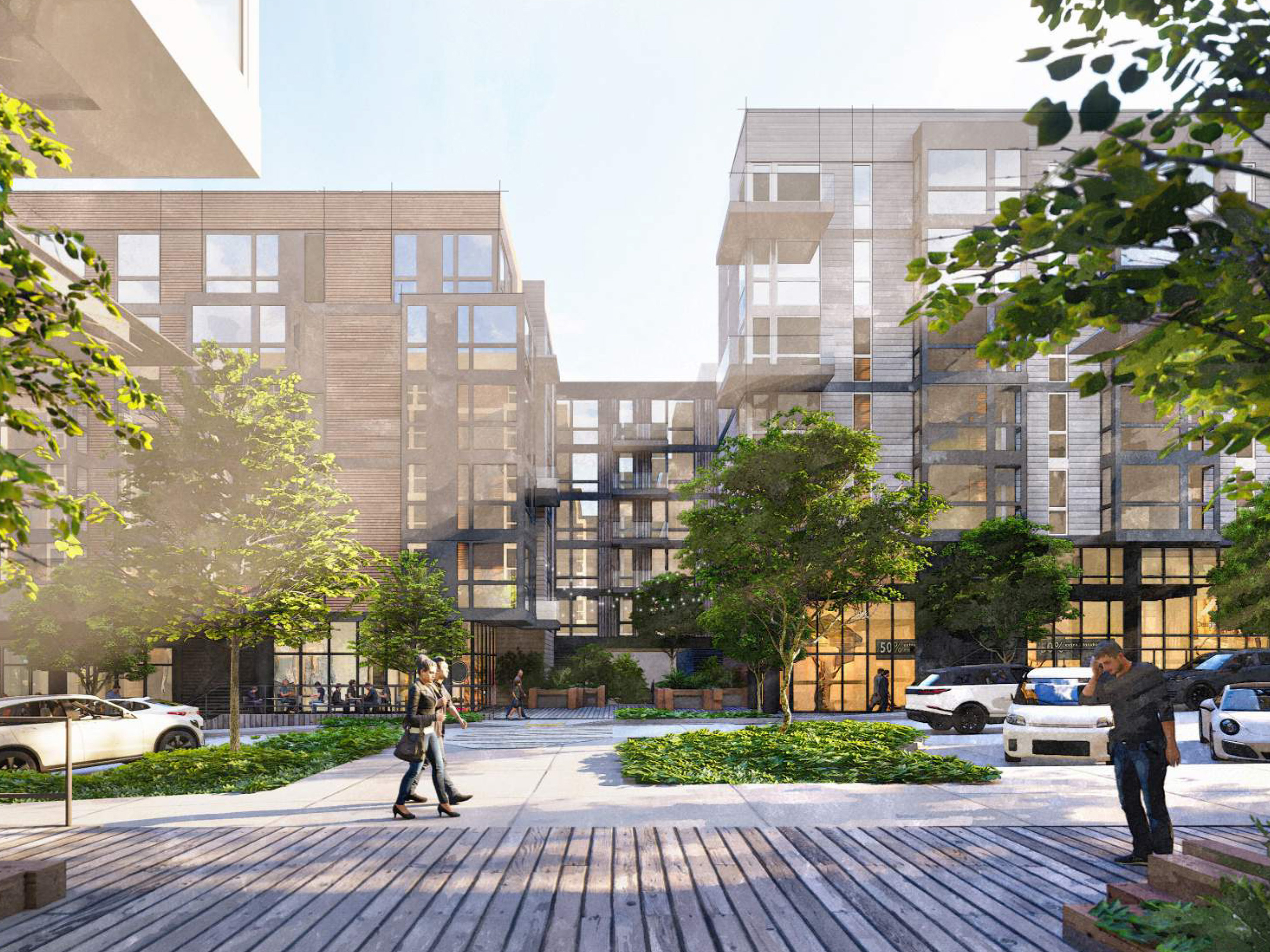 Location
Seattle, Washington
Client
HB Sweeney Blocks, LLC
Status
Design: 2022-Ongoing
Program
Public realm design
Size:
2 City Blocks
Collaborators
Building Architect:
Tiscareno Associates︎︎︎
Civil Engineering:
KPFF︎︎︎
Landscape Architect:
Berger Partnership︎︎︎
Accessibility Design:
Studio Pacifica︎︎︎