---
Northwest Studio-designed pavilion helps The Spring District achieve LEED ND certification.
January 17, 2022
In September of 2021, Bellevue's
Spring District
neighborhood officially became only the second Puget Sound area project to achieve USGBC LEED ND certification. The Pavilion's parking for 400+ bikes, commuter locker and shower facilities, drop-in retail, and comfort station for Sound Transit system operators played a role. We would have posted the news sooner, but it was only recently made public by the
DJC
,
Yahoo Finance
, and
Direct News
.
Wright Runstad
, our indefatigable client for the Pavilion building, has been leading the effort to transform the 34-acre former manufacturing and industrial distribution center into a mixed-use, transit-oriented neighborhood since 2009, when it negotiated a Master Development Plan and Development Agreement with the City of Bellevue to secure entitlements. In addition to the design of the Pavilion, Northwest Studio has been involved in ongoing work with Sound Transit for joint developments surrounding the station, as well as place-making and master planning efforts for the district as a whole, together with with
GGN
and
NBBJ
.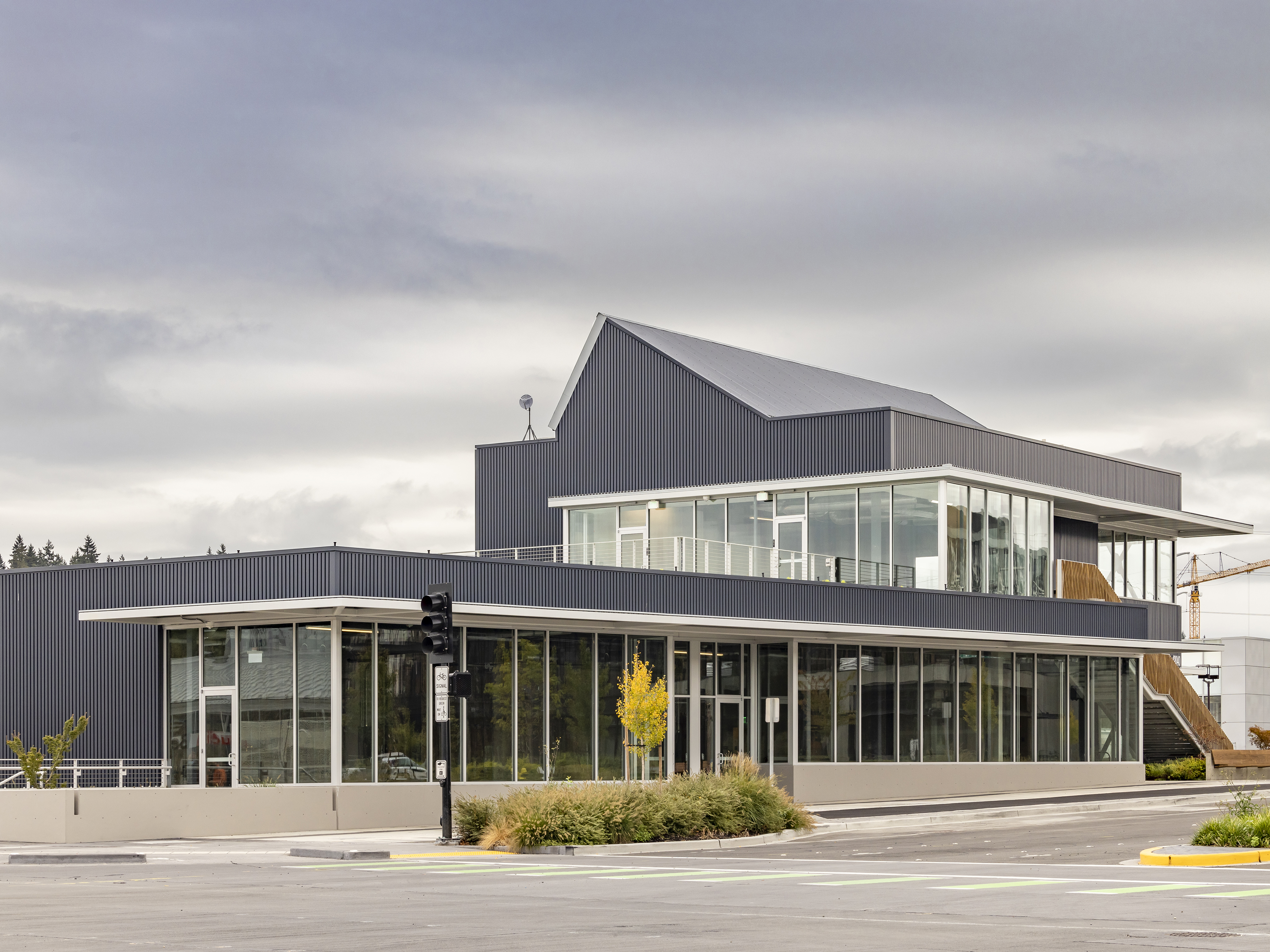 More information
here.